Full-service web design and development
We help you build secure, stable, and scalable web applications, portals and solutions that your customers will love.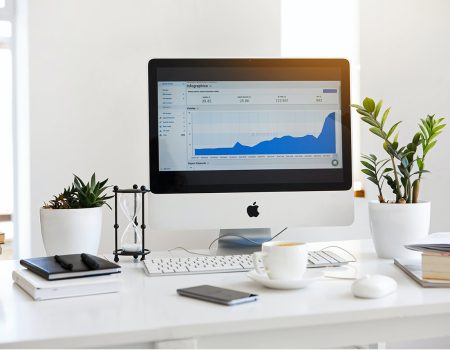 Grow your business with custom-built web solutions
A successful digital product is the right fit for your business, your customers and the market. No matter the kind of app you are looking to build, be it a responsive web app, a website or a complex enterprise platform with backend databases, using the right technology can help you develop secure and stable web solutions that also provide exceptional user experiences.
It's all about choosing the right web development partner that beautifully brings front-end, backend and architecture together to meet your business needs.
Achieve your goals faster with the right web development services
Leverage tailor-made solutions to drive a wide range of benefits.
Transform your idea into a product
Create and launch a successful MVP, and future-proof your product using the right web technology tools.
Attract and retain new customers
Cast a wider net to capture your target audience with an innovative, functional, reliable and truly helpful web app.
Prioritize app security & stability
Adhere to best practices and international coding standards to prevent data leaks or security loopholes.
Scale your way into the digital market
Enable adding features & functionalities to your web solutions that customize app experience for users.
Tailored web applications that solve your business challenges
Your web development partner should help you achieve your unique business goals and solve real-world challenges. That's why we offer a range of services that help you build a successful product from scratch or improve an existing one, applying technologies that best fit the market's and user's needs.
Custom applications
Build a custom web app from scratch, migrate a legacy backend, or streamline existing front-end functionality
Web portals
Create web portals that offer collaboration, access to aggregated information and self-service workflows
E-commerce
Craft end-to-end e-commerce solutions with payment gateways, high-end modules & flawless UX
Websites
Develop websites with easy navigation, robust architecture, visual cues for users, and action-oriented design
Open-source websites
Revamp or develop your website with editable source code for quicker roll-out times in limited budget
SaaS products
Reduce launch time & innovate at scale with SaaS accelerators, reusable frameworks and components
API development
Consume or build APIs that suit your product needs, including voice, video, payment, cloud, accounting, etc.
Optimisation & support
Rescue & prevent your website from performance issues with regular bug fixes, improvements & upgrades
Apply battle-tested processes that are bound to make your project successful
Strategy
Dive into the market challenges, validate your idea, decide the tech stack & map out the development approach
Design
Deploy a cross- functional team of strategists, designers & developers to create a beautiful, user-friendly app
Development
Stay lean and develop your web app using selected technologies and ensure code quality with the help of skilled teams
Launch
Conduct iterative testing to create bug-free, reliable, safe and secure solutions that attract and retain users
We take care of all processes for you, no matter how complex, to ensure that you achieve your business goals without any blockers. Through a tested and agile solution development cycle, we help you turn your ideas into profitable business solutions. 
Hire a team of experts that brings your ideas to life
We are a team of 300+ high-performing full-stack software developers, UI/UX designers, quality assurance engineers, business analysts and marketers. When working with VentureDive, you don't get just a few best-matched resources for your project. You get the knowledge and skills of over 300 experts, accumulated over the course of 8 years.
We work together to help you build custom web solutions using multiple technologies to solve real-world business challenges. Our combined skillset is a recipe for bringing top-quality web products and services to market. Some of the technologies that will bring maximum value to your business include:
Node.JS
A JavaScript environment that helps build scalable and performant web applications
Python
A powerful programming language with emphasis on high code readability, used globally
Ruby on rails
A web application framework known for fast prototyping & efficient development
Frontend frameworks
Different frameworks that enable you to build beautiful user interfaces
FAQs about web development
Not sure how web experts can bring the value to your business? Check out some of the most common questions asked by the clients.
After you ask for a quote for designing your website, we communicate with you either through phone, skype or email for getting your requirements. Then, we create documentations and demo designs, which once accepted, we start working on your website design after you make the initial payment. 
We provide complete secrecy and you own the source code after we have delivered the complete project.
When we come along with such a website that does not satisfy your needs and requirements then renovation and redesign has definitely nothing bad and it is never too late to make adjustments for an effective solution. We offer website redesign and we start the design and development process right after your approval for the mockups created by gathering your requirements.