Hire our experienced team members
Our IT augmentation services enable you to scale up & down at any time, & save up to 40% on Development, Maintenance, & Support cost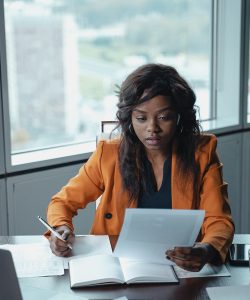 2 Weeks To Set Up Your Off-shore Development Team
Projects Successfully Delivered Since 2015
Higher Engagement Ratios in Users of Our Apps
Million people using our apps on a B2B & B2C model
Key benefits of Trisun's Teams-as-a-Service
Curated Teams
We offer curated teams based on the right skills & domain expertise needed. Our extensive process for vetting talent ensures a 100% requirement matching
Top-rated Skilled Talent
Our Centers of Excellence maintain top quality standards, allocate the right specialists for every project, and provide you with expert consulting
Strong Governance
Our teams follow Service Delivery best practices and have an unwavering commitment and adherence to data privacy, access, IP and security policies
Satisfied Global Clients
Proven track record of providing engineering excellence to a large no. of satisfied global clients (enterprises, SMBs, & high-growth startups)
World-class skilled talent under one roof
We provide curated, highly skilled talent for your projects, while managing retention & monitoring performance to ensure your success. Our Centers of Engineering Excellence are designed to ensure our partners get reliable, quality access to:
Experts in key technologies & platforms
Java
JavaScript / TypeScript
ReactNative / Flutter
Salesforce
iOS (Obj-C / Swift)
Android (Java / Kotlin)
GoLang
PHP
Experts to complete your development team
IT Consulting
Project Management
UX Design
QA & Test Automation
DevOps
Database Architecture
Business Analysts
Machine Learning
Experts in advanced QA methodologies
Functional Testing
Automated Testing
Performance Testing
RPA
Security Testing
User Acceptance Testing
Usability Testing
QA Consulting
Choose the model that works for you
Staff Augmentation
Get access to a curated set of skilled, experienced, and best-fit IT resources that can scale to your needs
Development Squads
Hire a self contained cross-functional dedicated IT team to scale your engineering capabilities with end to end delivery responsibility
Build Operate Transfer
Outsource the development & management of an offshore engineering office, before taking over its operations and personnel.
Ready to build and scale your offshore team? 
Here is what you can expect as next steps: 
Discovery Session: Where you will share your augmentation & services-level needs.
Build a Curated Team: Based on the findings of the discovery session, we provide ready-to-go teams.
Mobilisation: In 1-2 weeks, you will be able to begin with onboarding resources, as we ramp up to the whole team.
Staff Onboarding: We ensure two-way communication, required tooling, & security protocols between you & the team.