We simplify complex digital products
We are a team of design champions and UX fanatics who help businesses large and small to craft engaging products from scratch, evolve existing digital products, and explore the future.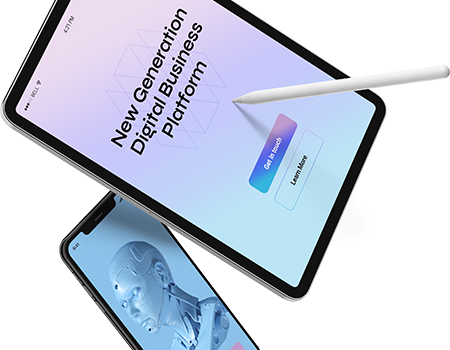 Scale your business with new and improved products
A successful digital product meets the needs of the users, market and your business. User experience lies at the heart of a successful product. Products with impeccable UX designs can help you attract and retain users, boost conversion rates and enhance user engagement. You can either design a new product from scratch, or improve an existing one with an evolved digital experience to maintain a competitive edge.
As your product design and development partners, we will help validate your product idea, design a functional, beautiful prototype, and develop the product MVP to deliver success. 
Solve your most pressing product design challenges
Align the needs of your customers to your business goals.
Understand customer journeys
Map out complete user flows of your product or service to ensure intuitive UX
Optimize product performance
Prevent losing customers due to complex user flows un-engaging designs
Update your brand identity
Keep your brand in line with its identity so it reflects what you truly stand for
Kickstart your new project
Understand what 'clicks' with your customers to launch a successful project
Turn concepts into beautiful and functional products
Create a new digital product
Craft a visual language for your product that entices your customers and makes you stand out. We begin by mapping out a product scope, including all the user stories, UX personas or list of features and stakeholder analysis. Then we move on to designing screens for your product priority-wise.
Improve your existing product
Power up your product with high-impact design, expert level UX and a solid technical background. We help you gather customer insights, assess the landscape and work out where to focus. Give your development team the power to style templates and create new features via a uniform design language of systems and reusable assets.
Create digital experiences that engage users at every touch-point
Strategize
Design Research
Product/Service Strategy
Facilitated Workshops
Design Sprints
North Stars
Product Roadmap
Stakeholder Alignment
Execute
Minimum Viable Product
Service Design
Digital Product Design
Visual Design
Web Design
Branding & Graphic Design
UX/UI
Optimise
User Testing
Design Language Systems
Design and Process Training
Design Operations
Staff Augmentation
Consulting
All engagements are different and we treat them that way. We work with you to customize a scope of work that will provide you with optimal business impact, whether that means full project ownership or close collaboration with an existing team. Together, we design an engaging product that is easy-to-use, attractive and functional.
User experience design
Most digital products fail because they are difficult to use, with a frustrating UX. We sync design, usability, and function to deliver enjoyable product experiences to your users. We work with clients on the following models:
Team Augmentation, where we extend your design capabilities and capacities so you can achieve your project goals faster.
Project-wise engagement, where we are responsible for end-to-end design processes, management and successful delivery for your project.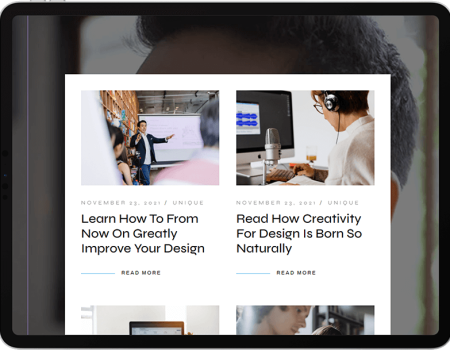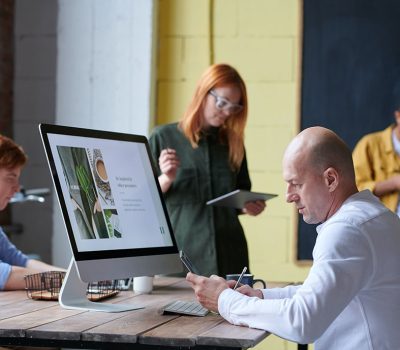 Workshop-as-a-service
The aim of a discovery workshop is to fully define the product's or service's scope and goals and to set expectations for all sides involved in the project. Two types of workshops we conduct are: 
Product Design Sprint, where we answer critical business questions through design, prototyping, and testing ideas with customers.
Service Design Sprint, where we reveal pain-points & opportunities to drive the prioritization and design of an effective & efficient service delivery system.
FAQs about digital product design
Not sure how design-thinking and design services can bring the value to your business? Check out some of the most common questions asked by the clients.
UX Design refers to the term User Experience Design, while UI Design stands for User Interface Design. We can describe User Interface Design as the things users see when navigating a digital product and User Experience Design as the feeling they have while doing that.
It totally depends on the scope of the project. If your product is simple, with a few requirements, a detailed brief may be enough. A discovery workshop, then, would be a plus. In the case of more complex products with an intricate feature set, a discovery workshop becomes essential for both teams to fully understand the product design roadmap.
At TheTrisun, we understand that each business problem is unique and requires a distinct approach to the solution. That's why we always begin with a free consultation with one of our experts, before diving into the solution discovery process. 
During that session, our goal is to fully understand your project requirements, empathize with the pain points you are looking to address, and lay down different mobile solutions we feel would be a perfect fit for you. You will also get a fair idea about our culture and what it would be like to partner with TheTrisun and establish a long-term relationship built on trust, empathy, and a strong business acumen.