Engage success with the right technology roadmap and decision-making
Our business and technology experts advise companies like yours on how best to use technology to meet their business objectives. This advice is backed by world-class, industry-specific expertise and is in line with the changing technology trends.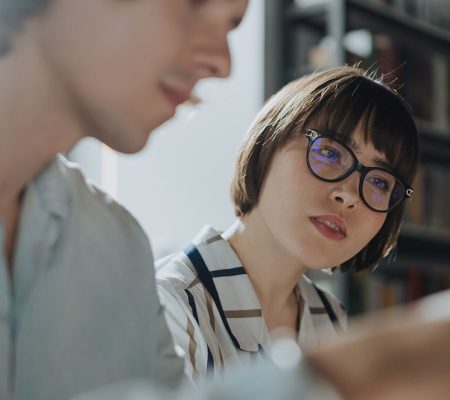 Become a smarter, more efficient, and more profitable business
Today successful businesses quickly losing their competitive advantage to disruptors – large and small. This has led to organizations looking for ways to keep a constant eye on emerging trends and augment competitive advantage using technology. This is where strategic technology advisory helps you:
Develop an appropriate IT Strategy
Invest in and adopt the right technology
Align your IT investments with business goals
Keep pace with ever-changing IT trends
Enhance enterprise architecture
Optimize and manage IT costs
Mitigate IT risks and improve security
Improve logistics and optimize efficiency
We offer a full breadth of technology advisory services for businesses just like yours
Business digitalization
IT Strategy & Tech Consulting
Solution Consulting
Digital Transformation
Business digitalization
Business digitalization consulting for CEOs
We advise you on how to improve your business performance through IT with an effective, value-driven strategy. Our services include:
Analysing and developing strategy to help you better manage the IT function in your organization with business-oriented KPIs, goals, optimal organizational structure.
Promoting business-IT alignment by preparing business cases for IT initiatives with ROI in focus.
Building an IT roadmap on integrating modern technologies within your business processes for  optimal IT operating model, application integration plan, IT service reliability, IT sourcing plan, etc.
IT Strategy & Tech Consulting
Solution Consulting
Digital Transformation
Our consultants have deep knowledge and expertise across several industries
We know the challenges of your industry and how to tackle them. This enables us to design, develop & manage solutions for your needs more effectively.
Harness the power of platforms to capture new growth opportunities and changing how you connect with customers.
Feeling overwhelmed with all the technology platforms out there? VentureDive can help create the right technology strategy, develop the business case for change and provide a roadmap for the journey. Take advantage of VentureDive's strong alliances with companies such as Salesforce, AWS, Google Cloud, and others. From strategy development through implementation, you are assured that your technology, business processes and workforce are integrated.
Our services are transparent, flexible and collaborative
We've enabled billion dollar companies. Yours could be next!
Projects Successfully Delivered since 2015
Higher engagement ratios in users of our apps
Million people using our apps on a B2B & B2C model
Experts skilled in design and engineering
Tell us about your project?
Together, we will create powerful solutions that boost your bottom line.