Lets discuss your Idea and Implement it
Businesses like yours receive advice from our business and technology professionals on the most effective ways to use technology to achieve their goals. This counsel is supported by top-tier, sector-specific expertise and is consistent with shifting technological trends.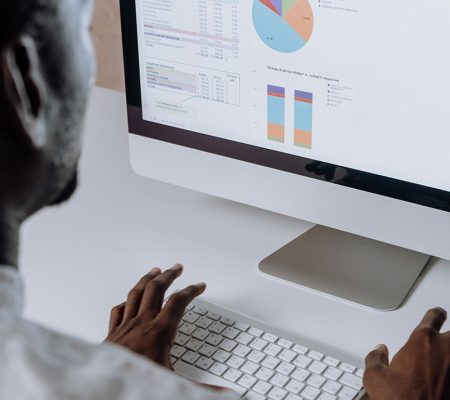 Grow your business faster with new ideas
Consolidate months of effort into days, resolve challenging business issues, and create highly customized, profitable solutions. Beginning with a product discovery workshop can reduce risks and spare you the trouble of product adjustments, revisions, or significant alterations in later development or testing phases.
Reduce the risk of failure by delivering faultless user experiences via the use of human-centered design tools and techniques.
Meet the needs of your users with meaningful products
A product discovery workshop can help you reduce risks and increase product development efficiency. 
Improve efficiency
Adapt to the complexity of a project with a short and agile product discovery workshop.
Reduce cost
Save substantial development time & cost, by validating your development roadmap before investing in it.
Lower risks
Identify business and technical challenges ahead of time, & address any high-risk items early on.
Speed & agility
Gather and document an in-depth understanding of your product in the shortest time possible.
Real user validation
Get your prototype tested & incorporate the feedback for an improved & optimized prototype.
Specialized experts
Our experts have
helped launch hundreds of successful products in the last 10 years.
Stakeholder buy-in
Stakeholder buy-in improves the output, and gives the end product more chances of success.
Focused development
Finalizing the scope, identifying risks, & planning ahead of development ensures smooth project execution.
Take advantage of a product discovery session to kick off your initiatives.
Your product development roadmap will be streamlined as a result of the Discovery Workshop. It gives you the ability to verify the use case, check the requirements, and lock features, pricing, so you can finish your project on schedule and under your set spending limits. In fewer than six weeks, you will receive the following:
User stories and requirements document
A detailed document highlighting all the features of the product that is to be developed.
Clickable prototypes & mockups
An interactive set of UI/UX designs to help you better understand and visualize what the end product would look like.
Technical evaluation of the project
Identify high-risk technical challenges, with suggestions for the best solution, technology stack and architecture.
Delivery plan, schedule, and cost
Get a detailed document with your project plan outlining the cost & delivery timeline and the team composition.
Our approach is focused at discovery process based on best practices & methodologies that deliver
Design sprint
A Design Sprint is the fastest way to answer critical business questions through design, prototyping, and testing ideas with customers:
Product vision & roadmap
Stakeholders alignment
User personas & core user flows
A minimal clickable prototype
Preliminary visual design
Extensive prototyping
Our Business Analysts & UI/UX team develop extensive clickable prototypes for you, based on the findings of the Design Sprint:
Hi-fidelity mockups
Interactive prototypes
Business case
The business case or blueprint provides a clear roadmap for your product development journey from start to finish. It usually includes the following:
Feature list
Technical architecture
Development roadmap
Cost estimates
 A good solution discovery is an iterative process designed to resolve problems and continually improve your product to make it the best it can be. Use the right tools and battle-tested approach and methodologies to keep enhancing your product to deliver ultimate user experiences.
Projects Successfully Delivered since 2015
Higher engagement ratios in users of our apps
Million people using our apps on a B2B & B2C model
Experts skilled in design and engineering
FAQs about discovery workshops
Here we answer the most common and frequent questions asked by our clients and prospects. 
Tell us about your project?
Together, we will create powerful solutions that boost your bottom line.